Special Bible Creations by James Bennett
Mysteries of the Tanakh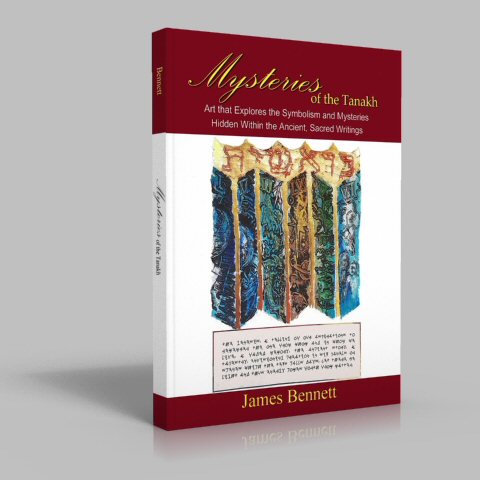 This beautiful, 168-page, full-color picture book presents 77 exquisite monotypes by James Bennett interpreting stories from the Tanakh (also called the Hebrew Bible or the Old Testament). The artwork explores the symbolism and mysteries hidden within the ancient, sacred writings -- imparting new insights from the past that might provide us with meanings for today.
To read more
CLICK HERE
Via Christus - The Way of the Christ
This little book (just 88 pages) will certainly challenge the reader to consider a new, progressive vision of the Bible. Via Christus (The Way of the Christ) presents full-color art reproductions, including twenty-four paintings that are based on stories from the New Testament of the Christian Bible together with individual verses rendered in calligraphy. The twenty-four paintings, which are the main theme of the book, were inspired by key events in the life of Christ, the work of the apostles, and the prophesies within the book of Revelation.
To read more
CLICK HERE