The Guiding Star
24 x 18, Acrylic on Canvas, James Bennett, 2019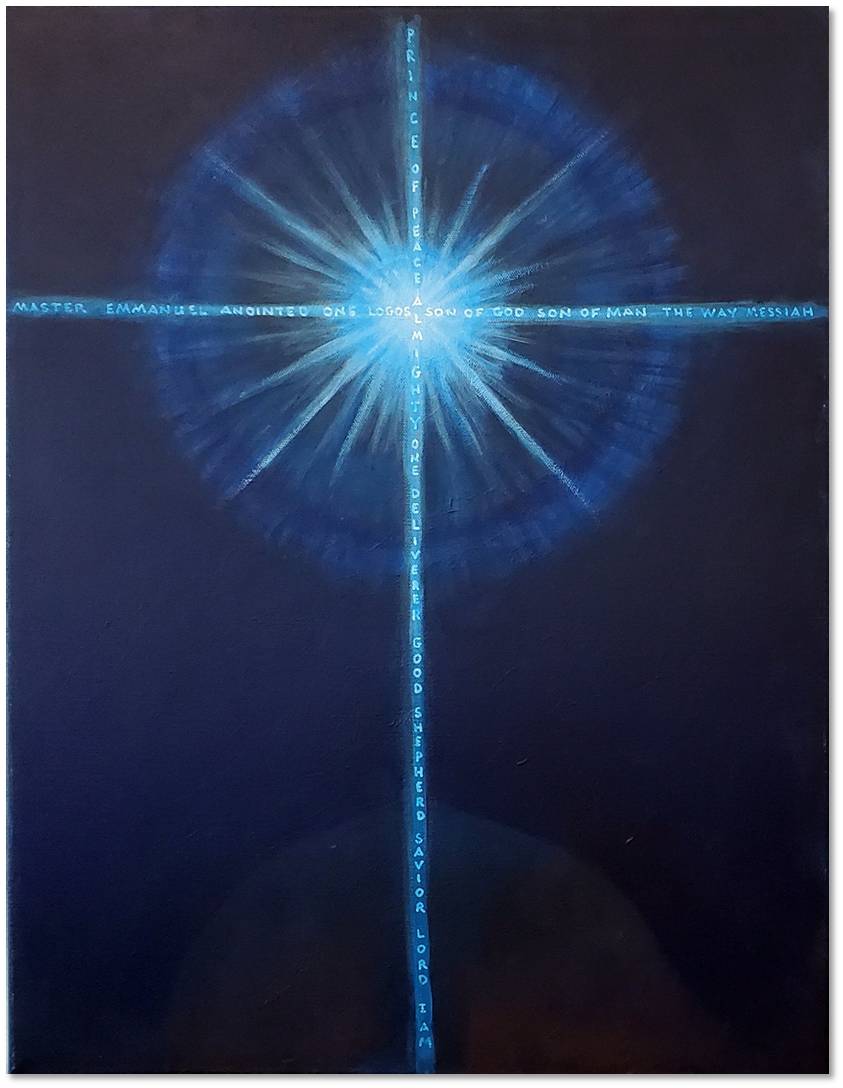 The vertical and horizontal rays of the star have several of the names of the Christ written on them.

There's a circle emanating around the star which is mirrored in the circle below which is the earth.

The rays of the star have the form of the cross which foreshadows Jesus dying on the cross.

The light is shining brightly in the deep expanse of darkness.

The star is an emblem of enlightenment.

The star heralds the coming of a cosmic event.
Buy a Print of this Striking Painting







Copyright, James Bennett 2021