CREATE A FREE ONLINE JOURNAL -- CLICK HERE or HERE



Lead Me – Prayer by Thomas Merton

My Lord God, I have no idea where I am going. I do not see the road ahead of me. I cannot know for certain where it will end. Nor do I really know myself, and the fact that I think I am following Your will does not mean that I am actually doing so. But I believe that the desire to please You does in fact please you. And I hope I have that desire in all that I am doing. I hope that I will never do anything apart from that desire. And I know that, if I do this, You will lead me by the right road, though I may know nothing about it. Therefore I will trust You always though I may seem to be lost and in the shadow of death. I will not fear, for You are ever with me, and You will never leave me to face my perils alone.

ADDITIONAL INTERESTING ARTWORK
This work portrays a unique point of view.


The Last Judgment, Sistine Chapel by Michelangelo (1536 - 1541).



NOTE: Images and links are not provided here because of copyright restrictions and because links often become outdated. However, reproductions of these works are easy to find on the Internet.

OLD-TIME HYMN
Lo, He Comes with Clouds Descending by Charles Wesley (Public Domain)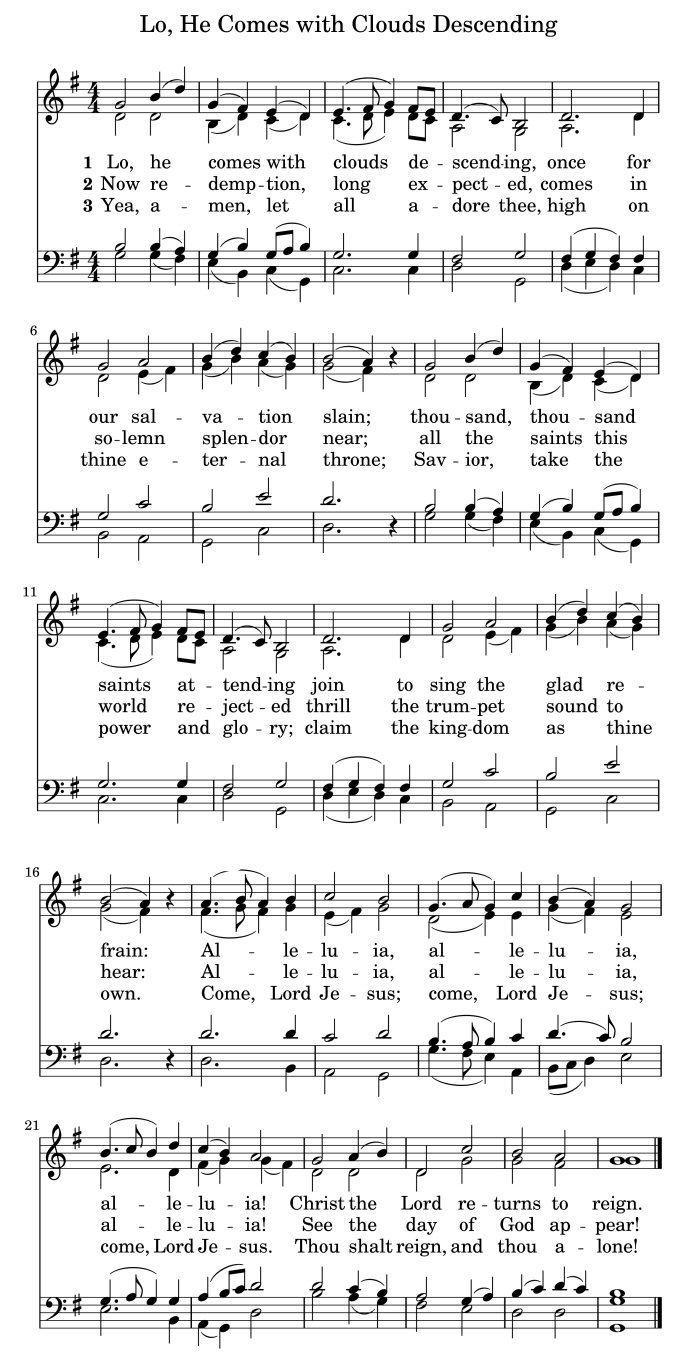 Do you have something you'd like to share?

Copyright, James Bennett 2021