Healing Miracles
24 x 18, Acrylic on Canvas, James Bennett, 2019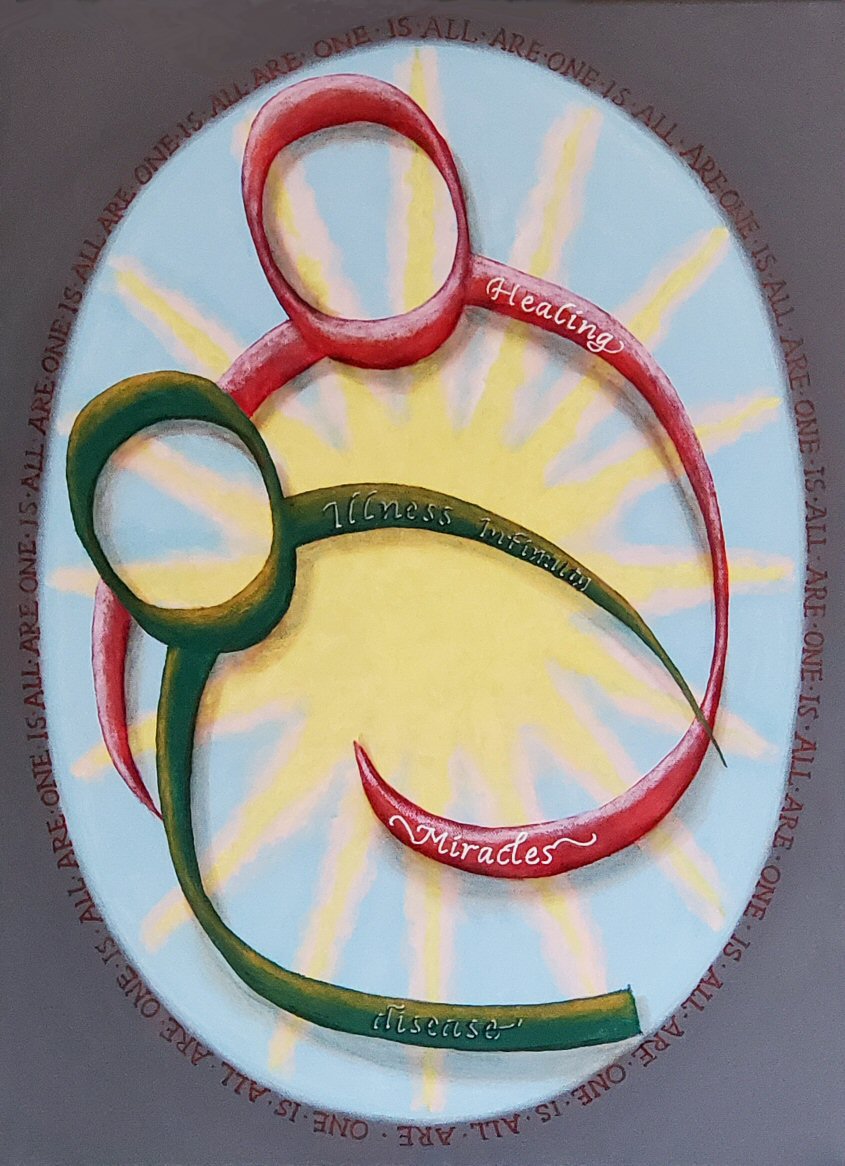 There are two figures rendered abstractly showing only the general shapes of their heads and arms.The figures are inside an oval.


One of the figures is red. It is the caregiver shown comforting the other figure.

The other figure is green. It is the one being comforted.


The words, "Healing" and "Miracles," are written on the arms of the caregiver.

The words; "Illness," "Infirmity," and "Disease;" are written on the arms of the one receiving the care.


The words, "ALL ARE ONE IS ALL," are repeated around the perimeter of the oval.

In the background behind the two figures inside the oval is a bright, radiant star.

Buy a Print of this Striking Painting







Copyright, James Bennett 2021