The Beatitudes
24 x 18, Acrylic on Canvas, James Bennett, 2019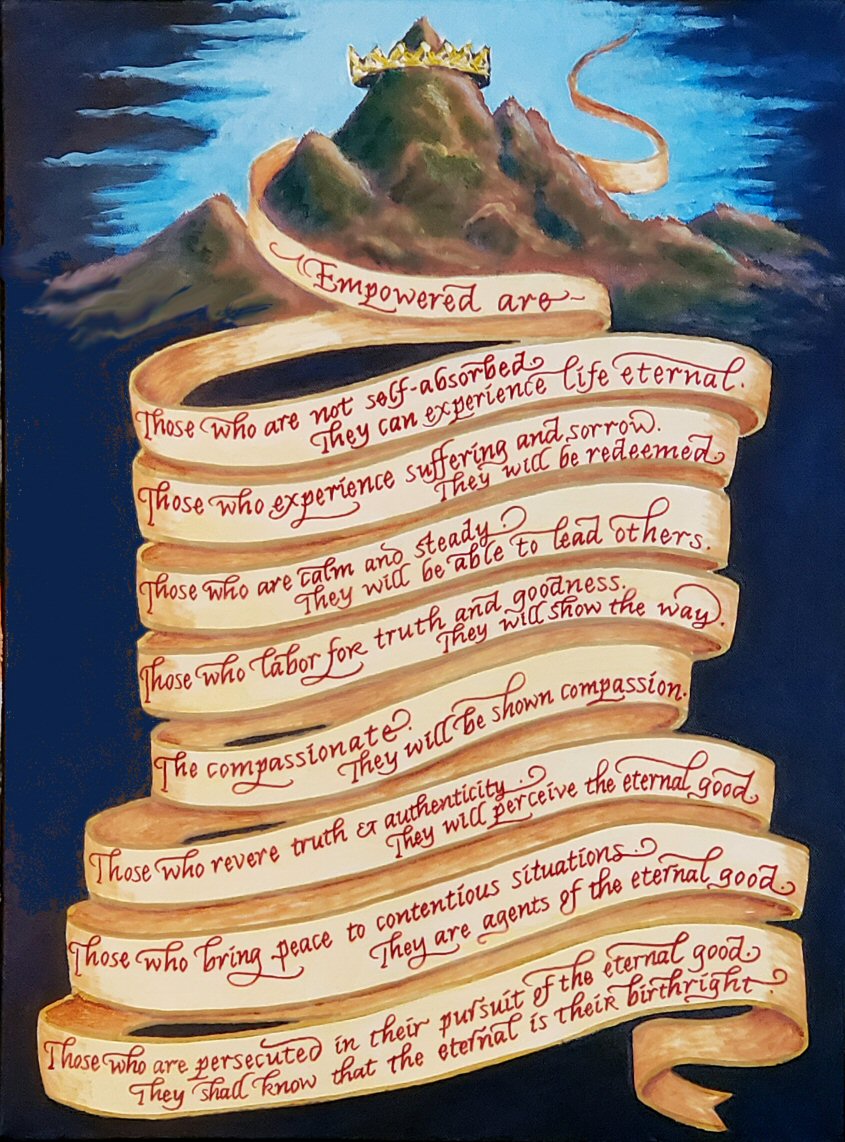 At the top of the painting is a mountain with a crown around the pinnacle.

A ribbon with verses inscribed on them in calligraphic letters curves around from behind the mountain and spirals downward toward the bottom of the picture.

The wording of the verses is different from what most of us are familiar with.

Buy a Print of this Striking Painting







Copyright, James Bennett 2021